About
Our books and publications
We started to publish books, some are published by Saint Antony Coptic Orthodox Christian Monastery, California, U.S.A. in 2007.
The History or Story Behind this Site
By the grace of the Lord, this site is intended to be a window for the Christian Universal Church as a whole and specifically for the Coptic Orthodox Church.
We started this site to inform people about our publications and the latest to be published. Also this site provides a spiritual service to people by posting spiritual articles and information related to ministry and pursueing a good life.
Also it provides valuable links and news, and blog.
We are the Coptic Orthodox Church. Fr. Marcus St. Antony, MD, is a Monk-Priest with many years (more than 7 years) of experience in writing editing and publishing "Abba Antony" magazine which is distributed to more than 12000 people.
Also he is the author, editor and publisher of three books and hundreds of articles.
XXXXX Under Construction XXXXX
Historical information about the subject.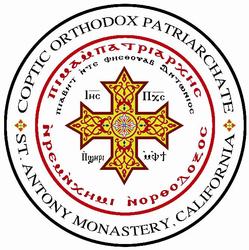 Others
My Contact Information
Links to Other Sites